The other day I recieved an email from Alberto Betella notifying me about his project. Its a PHP script which allows to upload mp3 audio files via web form and automatically create podcast rss w3c-compliant feeds. It's called Podcast Generator.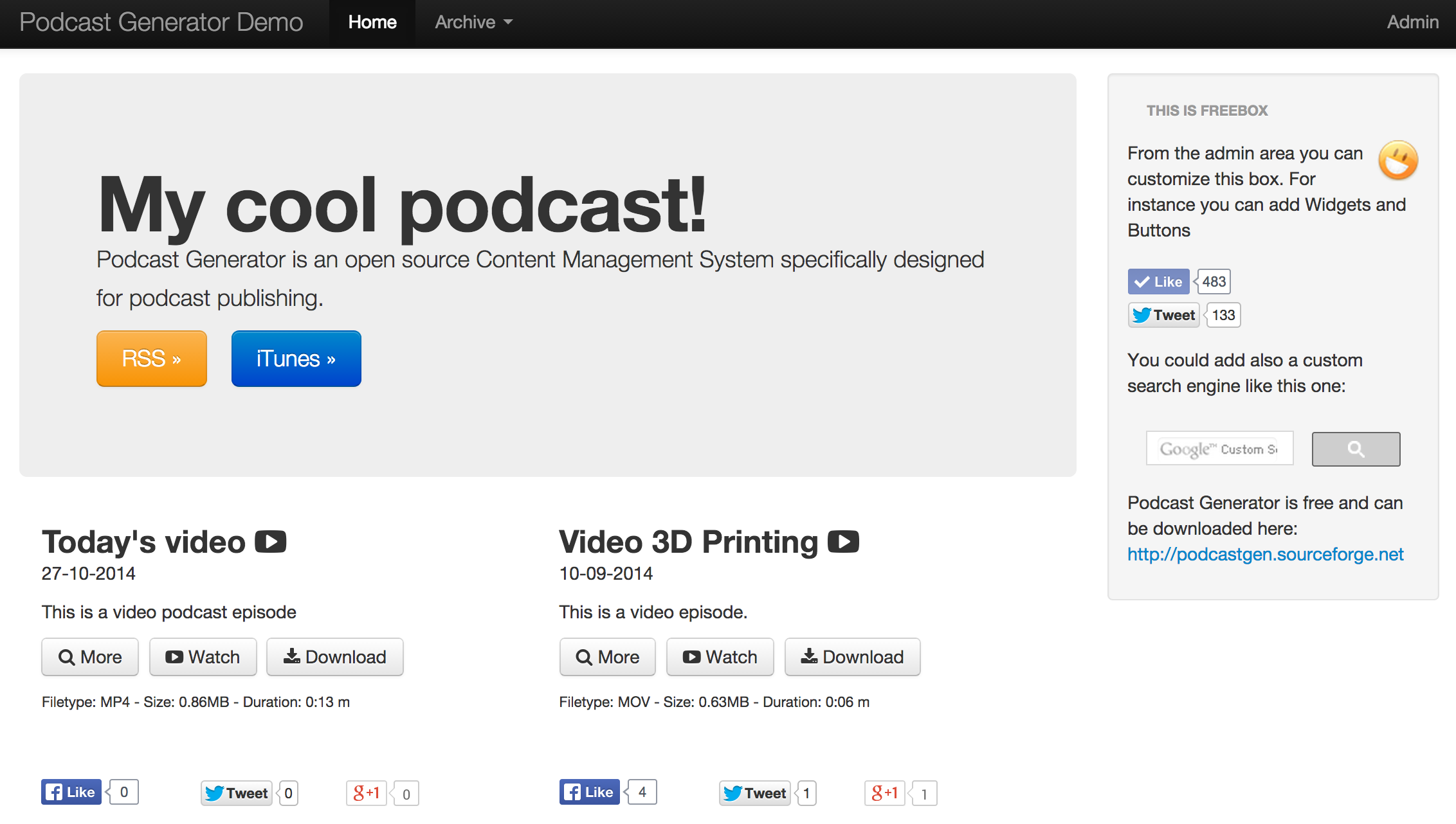 Alberto is planning to add new major features (like mysql support, categories, new administration) within the next months and has also proposed to his university to create an educational podcasting service with his free script and they are very interested in it, despite it is a "beta" version, they are already testing it on their servers.
I'm happy about this for many reasons, a teacher thats using the podcasting for windows users guide had problems with the easypodcast stage in particular generating the rss feed, uploading the files and it doesn't provide an easy way for teachers to manage the students work. The teacher manages the school intranet so Alberto's project is a viable solution for him and his school. As another bonus he uses LAMP for teaching basic PHP and MySQL so the code doubles up as a learning resource for his students.
When I wrote that guide, this was the project I was searching for but I couldn't find it, there are free webhosted services that do the same job but for schools that means somehow getting passed the internet filter,spending money on more bandwidth and not having control of their data so a big thank you to Alberto.