Hackett and Bankwell is an educational comic/cartoon manual designed to teach readers how to get started with Linux-based operating systems. You can download copies of the ebooks here.
New users often feel overwhelmed by all of the new information they need to digest in order to confidently use Linux, and Hackett and Bankwell provides them a quicker way to get familiar with using Linux-based operating systems and master the material.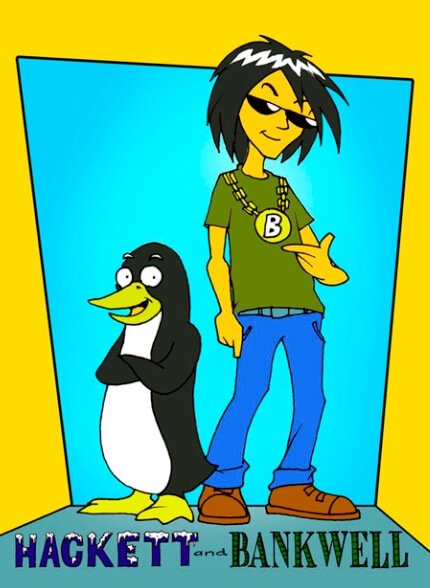 The publication is available to purchase here or you can make a donation which will help them to publish futher material, the comic is also available with Ubuntu on cd. This comic is suitable for all ages and has real educational value so by all means download the pdf and pass it on to younger readers, the illustrations are really fun.
Hackett and Bankwell can be instrumental in helping new users understand the various elements that comprise the operating system and how they work together.