Click on the video below to watch it, if your reading this from a news feed you'll have to visit my blog. In this video I take a quick look at Blender. There's links for downloading it below.
#removed 2019
Some people are probably like wtf is this windows and mac files, well its to try and say look you can choose from these videos so choose the top one where before they are probably thinking wtf is the Ogg file. Why Ogg Theora Matters for Internet TV.
To enable your computer to play both video (Theora) and audio (Vorbis) files, please select a program from the listings here.
This is the second video I've created with Blender, I started with 3 cubes that turned into a building, heres what it looks like on the outside.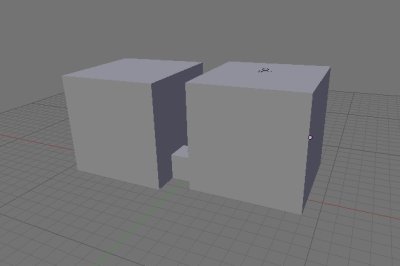 The best resources for learning Blender I've found so far would be OpenCourseWare – Tufts University – Blender Course and the classroom tutorial book from Blender Animation, 3D Computer Animation Utilizing Free Software . You can browse my bookmarks if you want, there's a lot of really useful resources for learning Blender on the web.
I'm also using a newer version of the open source flv player so some feedback would be nice.