ourbrisbane.com is a useful site if you live in Brisbane. Its nice to see that they are using coppermine for the image gallery, its free software/open source.
Brisbane is the capital and most populous city of the Australian state of Queensland, and the third-most populous city in Australia (and Oceania). Brisbane has a metropolitan population of approximately 2.6 million, and it lies at the centre of the South East Queensland metropolitan region, which encompasses a population of around 3.8 million. The Brisbane central business district is situated within a peninsula of the Brisbane River about 15 km (9 mi) from its mouth at Moreton Bay, a bay of the Coral Sea. Geographically Australia's largest metropolitan area, Brisbane extends in all directions along the hilly floodplain of the Brisbane River Valley between Moreton Bay and the Taylor and D'Aguilar mountain ranges. It sprawls across several of Australia's most populous local government areas, most centrally the City of Brisbane, Australia's most populous local government area. The demonym of Brisbane is "Brisbanite".

The city and the river are named after Sir Thomas Brisbane who was the governor of New South Wales when the city was founded.The Moreton Bay penal settlement was founded in 1824 at Redcliffe as a place for secondary offenders from the Sydney colony, and soon moved to North Quay in 1825. Brisbane was chosen as Queensland's capital when Queensland separated from New South Wales in 1859. By the late 19th century, the city had grown into a major port and centre of immigration. During World War II, the Allied command in the South West Pacific was based in the city, along with the headquarters for General Douglas MacArthur of the United States Army.

Brisbane is classified as a global city, and is an advanced centre of research and innovation in the Asia-Pacific.The city has strengths in technology, including mining research and green energy, medicine and biotechnology, cryptocurrency and digital industries, and robotics. A transport hub, Brisbane is served by large rail, bus and ferry networks, as well as Australia's largest airport and third-largest seaport.

https://en.wikipedia.org/wiki/Brisbane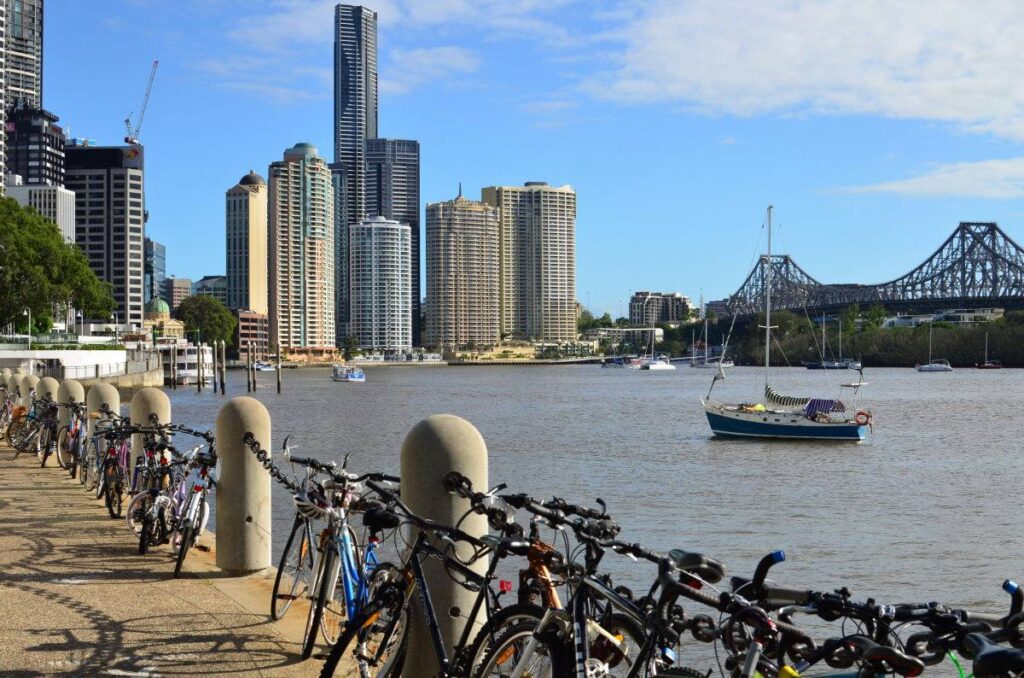 Have a look at the webcam at Southbank, the weather forecast, maps and guides and check out some panaromas.